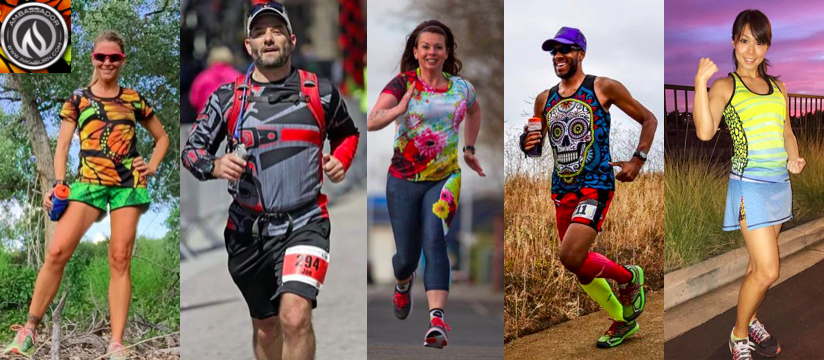 Thank you for your interest in becoming one of our INKnBURN Ambassadors!
If you are an INKnBURN enthusiast who loves to stay active and connect with others, we invite you to submit an Ambassador Application so we can get to know more about you. In order to be considered for a spot, you must already own and love INKnBURN gear!
We review applications twice a year. Specific timelines will be posted on our Facebook Page as those dates are determined.
What do we look for in an INKnBURN Ambassador?
We look at many factors when deciding who to select as an ambassador and these factors often change over time. We have a limited number of spots available and will only be able to choose the top candidates who fit what we are looking for when making selection. Some factors we look for are geographical location, quality of photos and sphere of influence.
However, these are traits we always look for:
• Great role models and people who inspire others
• Outgoing and comfortable talking with others about our brand
• Positive attitude
• Positive, kind and helpful online presence
Application Instructions:
1. Copy/paste the application below and, once completed, send to ambassador@INKnBURN.com with the subject "Application" in the headline.
2. In the same email, please attach your 3 BEST photos wearing INKnBURN. (Please note that applications that do not include sample photos in INKnBURN gear will not be considered.) Please note: we are not looking for specific body types or people that look like fashion models. We are looking for people who can get inspiring, motivating, joyful, creative or humorous photos of themselves wearing INKnBURN gear.
Name:
E-mail:
State, City, Country:
• Why are you interested in becoming an INKnBURN Ambassador?
• What do you do to stay active and healthy?
• Approximately when did you acquire your first piece of INKnBURN and which design was it?
• Are you currently under contract as an

ambassador

/sponsored athlete with any other companies? (Please list)
• If you will be racing or competing in 2019, please list the top 5 race names and distances or competition names.
• Please fill out ALL columns of the chart for any social networks you are active in:
(Must include # of followers. Thank you!)
| | | | |
| --- | --- | --- | --- |
| Social Media Network | Y/N | # of followers | Link to Page or Handle |
| Facebook | | | |
| Instagram | | | |
| Twitter | | | |
| Blog | | | |
| Pinterest | | | |
| YouTube | | | |
| Personal or Fitness Website | | | |
• Please list any online groups or discussion forums you are a part of online (i.e. Marathon Maniacs, RunJunkees, etc..).
• Do you share your photos or videos online?
• Are you affiliated with any local running stores, gyms, yoga studios, fitness groups?
• Are you a fitness professional or member of any athletic organization, sport or social league?

• How would you help us tell others about INKnBURN and encourage them to try or apparel?
• What is your day job/career/or area of expertise?